Craigslist (CL) has been very productive this past week; I sold three items and bought two!
In the spirit of living below our means while still decorating the new house, I've developed a system to obtain the furniture and housewares I desire. I can only buy with cash from my little envelope of budgeted funds, and those funds come from selling existing household items. Jeff started me out with a little seed money from the old kitchen appliances I posted on CL back in January, and I've been making deals ever since!
Over the years in Arkansas, I had collected some nice pieces that really suited the historic nature of that house. But not all of it fit or worked with our new home. So my rule is, I only sell items for at least what I paid (sometimes a good bit more ;-), and I use that money to buy a replacement. So far it has worked great! My favorite place to sell is CL, and I buy from CL, thrift stores, consignment shops, classified ads, etc.
I sold this antique couch and bought this leather sofa
: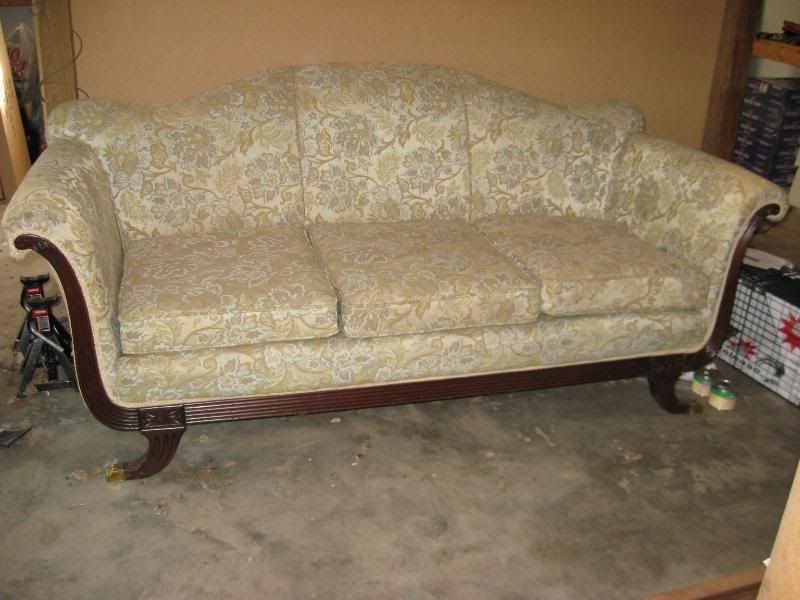 I sold this oriental rug and bought this 9' x 12' sisal one:
I sold this antique sofa (my first piece to reupholster) and bought these chairs: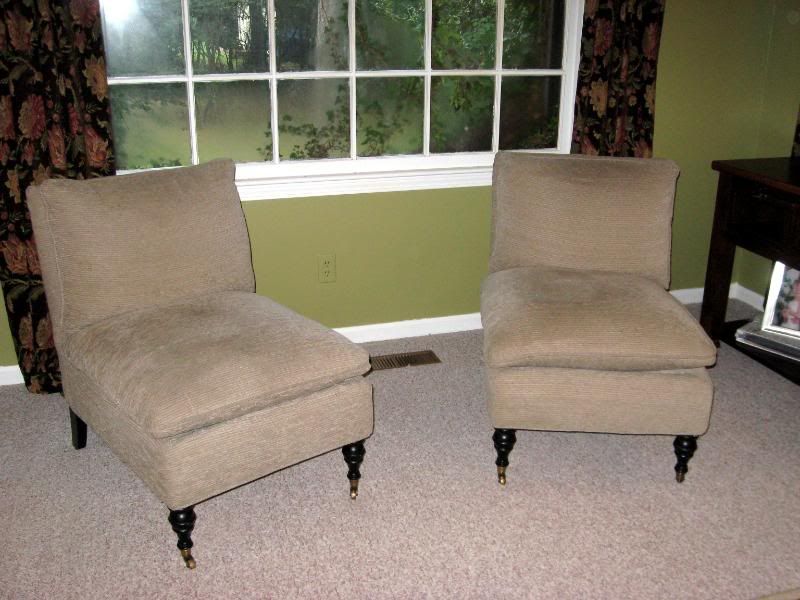 I sold this canopy bed and bought this daybed: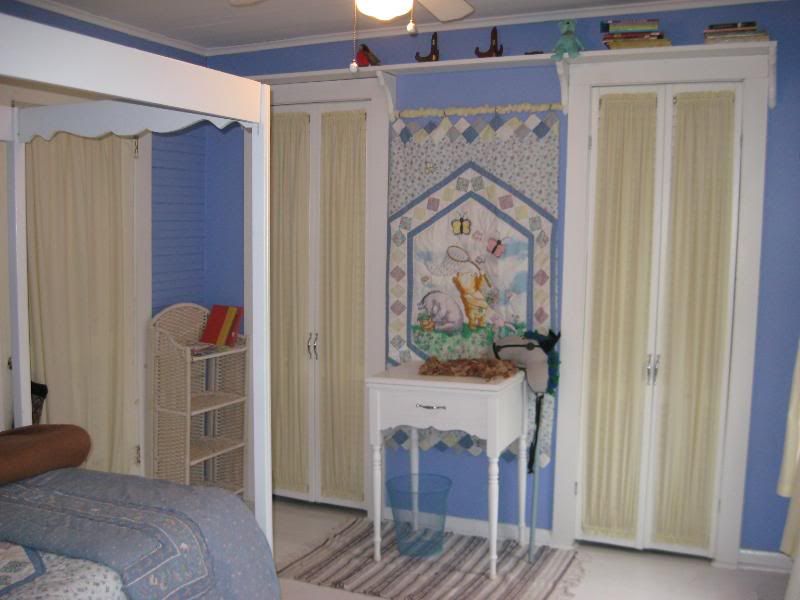 I don't have a mattress and boxspring yet, but I do have the comforter!
The amazing thing is I have almost twice as much money in my envelope as I did when I started! Of course, it's usually because I fixed up the piece I sold in some way, so the extra money comes from labor and materials invested. But Jeff would call it a "value added process", so I still come out ahead. It's all part of the business analogy; my household goods are like stocks and bonds. I try to buy low and sell high, using and enjoying them in the interim. I'll just have to figure out how to report all this gain to the IRS!