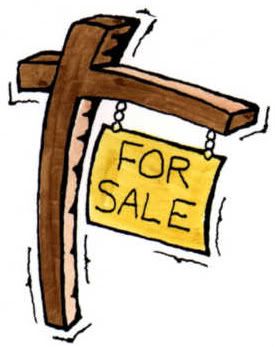 What does one do when the house has been remodeled, updated, beautified, and completed? Why, sell it, of course! (Or at least try, given this uncertain economic and housing climate.)
We have had our purchase offer accepted on a dream property. Perhaps it is more like someone else's nightmare, but we are very excited about it!
We have a unique opportunity to simultaneously downsize, get great loan terms, maximize our location, and renovate another old house. We have discussed all of those desirable goals in the past, and this complete package just sort of fell into our laps. If it's really an open door, then we know things will work out with our current home. If not, then we probably have our answer!
So, to that end, we have been wrapping up all the finish details here at home. We've interviewed a few realtors and selected a great team to represent us. It should be an interesting process, regardless of the results! More on the new opportunity later...