To all you bloggers with children, you have my admiration. I'm not sure how to juggle entertaining the kids, catching teachable moments, staying up on the housework,
and
photographing and posting about it all.
Jeff and I have had two of my nieces for the past week. We will have them only one more week before rendezvousing in Oklahoma to reunite them with their sisters and mother.
So far we have done the following:
Enjoyed a free lunch at Chik-fil-a courtesy of their "Cow Appreciation" day celebration (it required dressing like a cow).
The chicks have signs that read "Just one of the herd" and "No chickens here!"
Prepared a nice Friday night table setting and dinner.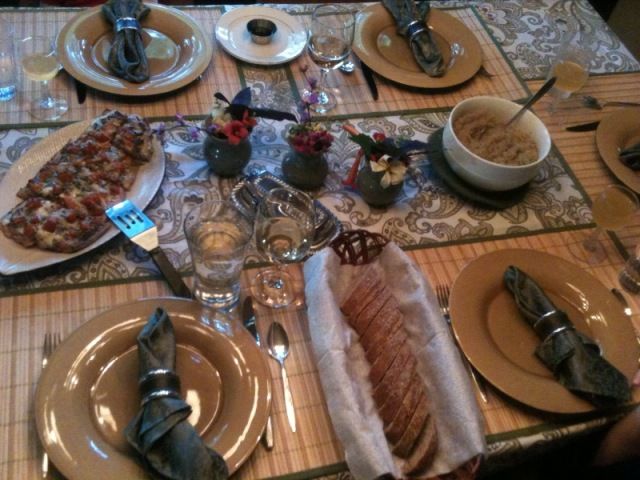 Taken in a baseball game (and the requisite hot dogs, salty pretzels, popcorn, and cotton candy).
Enlisted our assistants in gardening and potting activities.
Arranged flowers.
Sculpted "found metal" (i.e., some yard scraps Bekah unearthed) with safety instructions and equipment provided by Uncle Jeff.
Invited some neighbors over for casual Mexican on the back porch