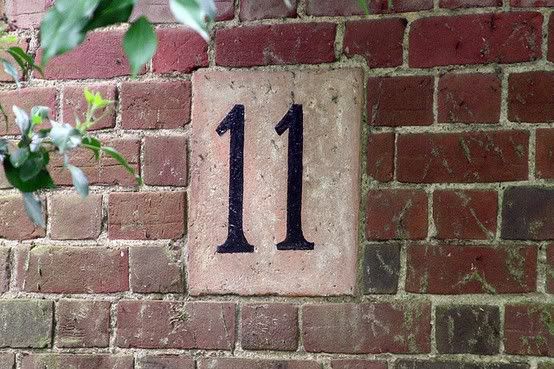 As Jeff told me this morning as he left for work, we are in our twelfth year of marriage! It's amazing how time has flown. Our eleventh anniversary was Sunday. We celebrated it simply but enjoyably. Neither of us felt the need to do anything over the top. It sounds sappy, but we both said that every day together is such a joy in and of itself that we didn't need much else. It's really the truth. I get hugs, cuddles, kisses, "I love yous", a helping hand around the house, and compliments every day of the year. We note our anniversary as a way to mark time together, but it needn't be a big show when it still feels like we're on our honeymoon! How true that statement was on the window of our get-away car as we departed the reception all those years ago: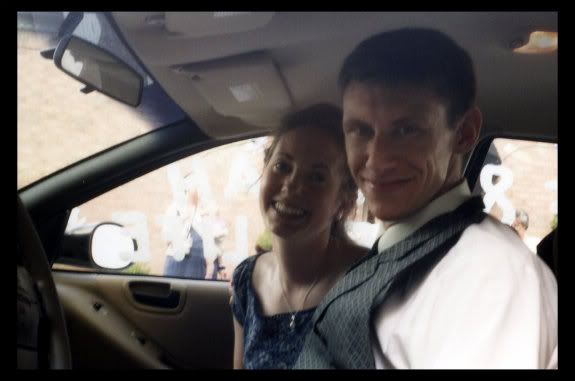 To celebrate yesterday, we did do a light lunch out and go dancing. The local DanceSport chapter has a monthly Sunday dance, and it just happened to fall yesterday, right on our anniversary. We had already been dancing Tuesday, so twice in one week is pretty special, I suppose! One of the board members found out it was our 11th and asked us what our song or wedding dance was, so they could play it for us. We had to admit we didn't have dancing at our wedding (for several reasons), nor do we have "a song". I guess we could rectify that now, but it would be hard to pick just one!
In addition to a meal and dancing, we spent some time reflecting. Life hasn't exactly gone as we expected; but it's better! We did think we would have children, and neither of us thought we would be living in Alabama, but we view it all as blessings and opportunities rather than trials. In eleven years of marriage, we have traveled to ten foreign countries; lived in three states; worked abroad; completed two advanced degrees (Jeff); retired (Sarah); bought and fixed up three houses; raised a fairly decent dog; assembled a small flock of animals; grown spiritually, emotionally, and mentally; maintained a fabulous, fulfilling, and enriching relationship with each other; and only gained about five pounds in the process. So far, I would say it's been a successful marriage!