With all the spring rain comes the good and the bad. First, the good: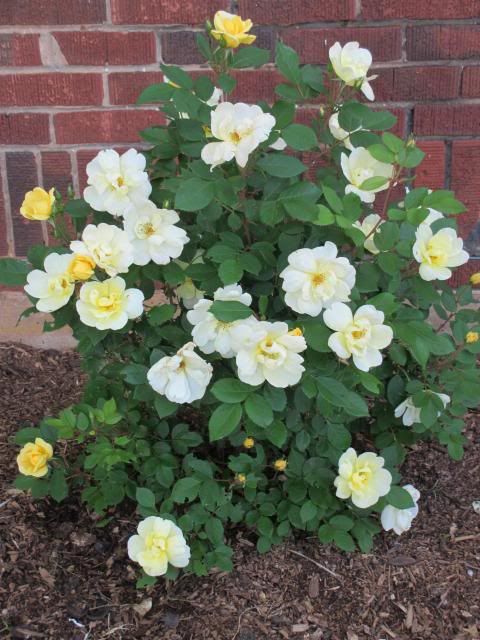 Beautiful Knockout roses! This is the Sunny variety, apparently the only Knockout with fragrance. And, oh, do they smell good! This is just their second season and they are blooming like little champs.
The herbs are also very happy. My perennial types came back with a bang, as evidenced by this sage. I was pinching it back, but the flowers are so pretty and I have plenty of leaves for culinary pursuits, so I've let it bloom out a bit.
The bad:
Fire ant mounds! I treated quite a few last fall, but with 30-40 acres of pasture on three sides of us, it feels like a never-ending battle. I'll think I've gotten them all, and then I discover new hills while mowing (thankfully from the safety of a riding mower this year instead of while walking behind the push mower)! I hate to use a lot of chemicals, but with a non-native, invasive pest such as these, there isn't much alternative.