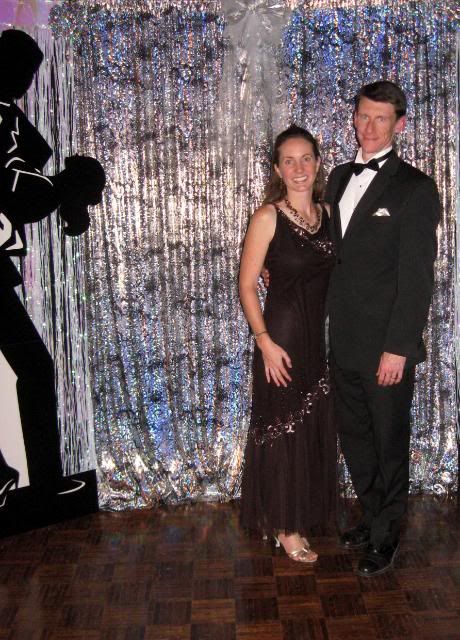 Jeff and I had a wonderful time Saturday night! The private Cotillion Ballroom Dance Club had the theme of Sparkle! Glamour! and Razzle-Dazzle! for this particular dance, and it was quite lovely. We met and had wonderful conversation with the new friends at our table; enjoyed a very satisfying meal of chicken Marsala, Greek salad, roasted red potatoes, Italian zucchini, and carrot cake for dessert; and danced the night away to the most popular dance band in the Southeast region.
There were a little over 50 couples, including members and guests, and we were by far the youngest (I guess dancing is a generational thing in part, as we are quite frequently the "babies" of the group in any class, practice party, or social dancing venue). It was so impressive to see middle-aged, older, and just plain elderly people out on the floor every dance having a great time, and demonstrating a great deal of talent to boot.
We waltzed, foxtrotted, tangoed, cha-chaed, swung (West Coast, East Coast triple, and single), and rumbaed our way through the evening to three sets of some great tunes. We just need to add bolero and samba to our repertoire and we'd never have to sit out a song!