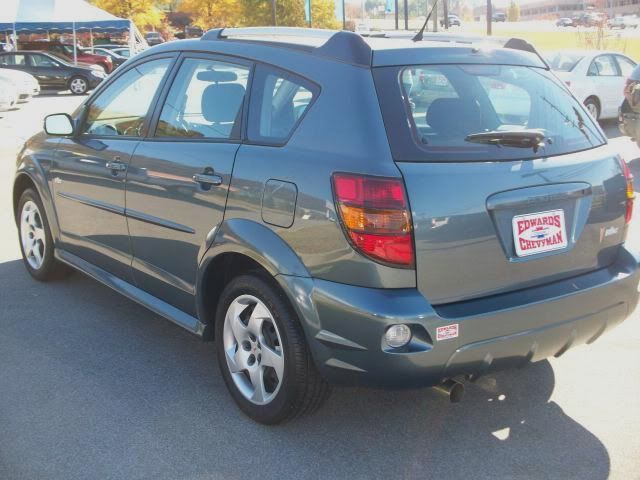 We have a new addition to the Evans fleet! Since our Dodge Neon has passed 213,000 miles and seems to have a perpetual affinity for flashing the 'check engine' light (for multiple reasons, some of which have been addressed and some of which still persist), we have been researching vehicles for over a year now. We finally found the right make, model, and price tag, so we drove to Birmingham to get our Pontiac Vibe yesterday.
It's had a trial by fire already (or should I say, trial by water?), as it was pouring rain as we navigated the rush hour traffic of Birmingham and the two hours home up and down the mountains on our trek north. It handled beautifully, with tight steering, responsive acceleration and braking, and great gas mileage. The Vibe is actually made by Toyota in a joint venture between it and GM, so it has all the Toyota reliability with the GM warranty and sticker price. I absolutely love the hatchback, rear glass independent opening, roof rack, cubby storage over the spare tire, removable headrests, and the fold-flat front
passenger's
seat, in addition to the backseats. It's also a pretty color, which is a nice bonus!