It certainly is quiet around here without the girls! I've been catching up on some needed house work, but reviewing these photos from my nieces' stay was a welcome break in the labor.
A "wild" butterfly from our yard took a liking to Julia
Sharon commiserated with a stone Native American statue on the Trail of Tears
Picking 15 quarts of blueberries in one short morning
(it was a bumper crop this year)!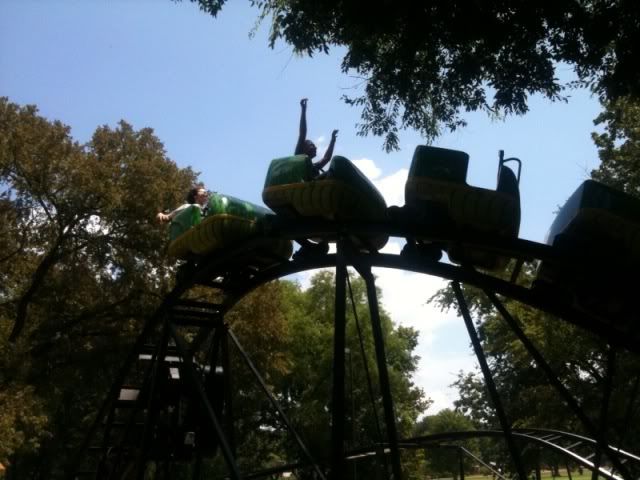 Riding the roller coaster
Uncle Jeff made this "jewelry basket" for a stone Sharon picked out