Jeff and I enjoyed a fairly laid-back weekend. We had a church chili supper Saturday evening and didn't get home until very late, so the extra hour we gained was spent in much needed sleep. But then we got busy.
I finally found time this week to put the final coats of Waterlox on the floors, so this weekend we moved a few furniture pieces back in. Until the finish has really cured, we don't dare bring the antique piano or a couple of the heavier items in, but just having the rooms straightened up a bit has helped the rest of the house not feel so disordered.
Dining room floors before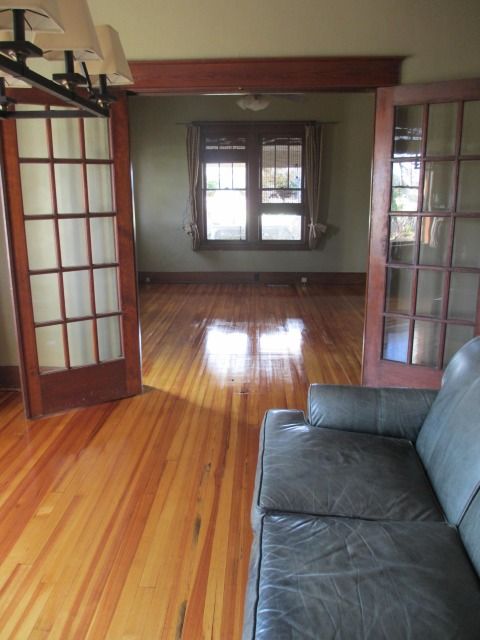 Dining room after refinishing
Before view in living room
After
Our other project was hanging the living room ceiling fan. Jeff prefers ceiling fans and I like attractive fixtures, so we were excited to find a version we both love.
Unattractive (but functional) fan
Stained glass Craftsman style fan