Jeff had a professional conference in San Antonio earlier this month, so I tagged along. It was beautiful weather and a gorgeous setting right down on the Riverwalk, so I entertained myself during the days and we had fun together in the evenings.
If you've never been to San Antonio, there is so much to do! I went up in the Tour of the Americas (built for the World's Fair) for a bird's eye view of the city. Then down through the parks and walking trails around the Riverwalk. One day I took the bus out of downtown and toured the Japanese Tea Garden and the San Antonio Botanical Gardens.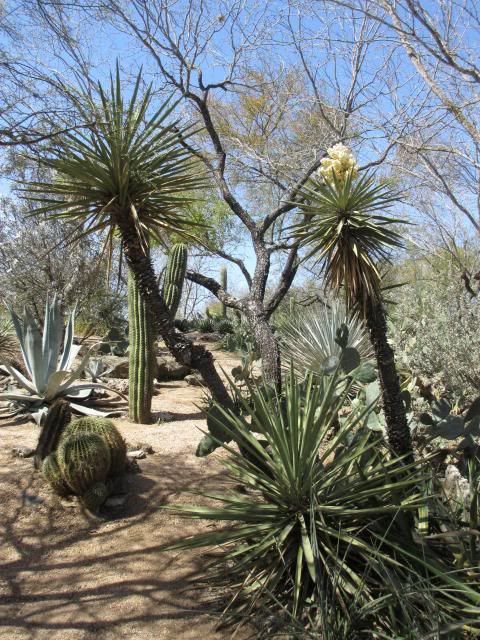 We, of course, saw the Alamo. It was a very special few weeks for the museum and shrine, as the historic letter written by Commander Travis requesting volunteers and stating their intent to fight (and die, if necessary) was on display inside the church. It had not been on the premises since it was written and sent 177 years ago! It was a very big deal, and there were lines up to five hours long to get in to see it. We toured the plaza, barracks, and other Alamo sites and made plans to come back to see the church and the letter another day. It turned out we saw the letter on the morning of March 6th, the same day the Alamo fell to Santa Anna all those decades ago. What interesting timing!
Since the Spurs were in town, Jeff hoped to see a pro NBA game. Several of his colleagues from the conference were interested, too, so Jeff arranged tickets for all of us to the Wednesday night game against the Chicago Bulls. It was aired on ESPN, so you might have seen us!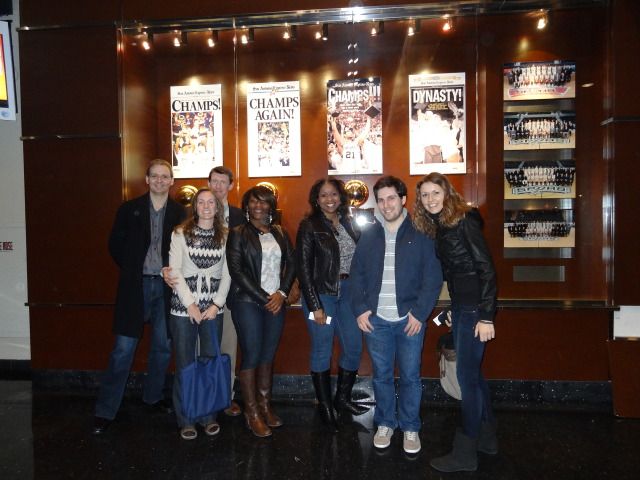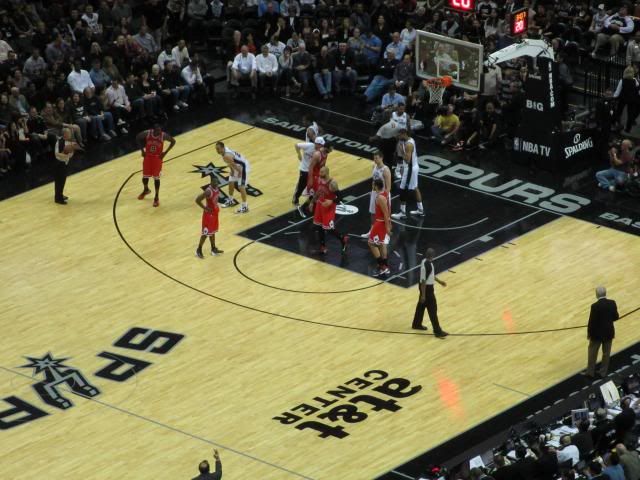 Dinners, a riverboat tour, and other enjoyable activities rounded out the week. All in all, a very fulfilling and fun time in Texas.