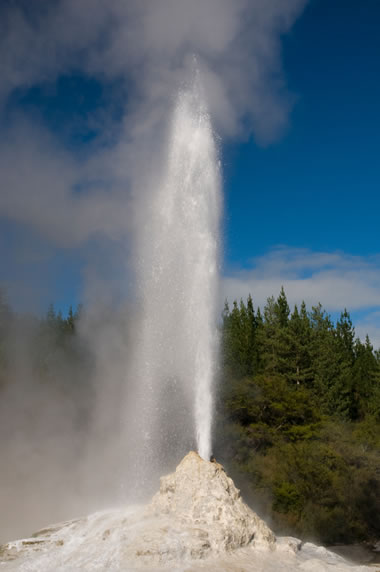 How does one use 26,000 gallons of water in eight days? By having a major leak in one's water main to the house!
I'm very thankful I checked our water bill before filing it. We have it paid by direct deduct, so the paperwork is just a formality, really. But I try to stay on top of our utility usage. So when I saw the big bill and the 20,000 gallons more than usual on the bill, I thought perhaps it was from the pressure washer the painters used in prep work. But that still seemed like a tremendous amount of water. So I called the painters; no, they had never seen that kind of water bill from a customer before.
Then I called the water company. Yes, the reading was correct. So I took the dog for a walk and went by the meter (which is located all the way across the pasture at the crossroad). As I looked at the gauge, I could see the dial going around. Not the little jiggly one that tells you there is a drip somewhere; the main dial that turns with every 10 gallons of water dispensed! I took a reading, compared it with the previous (very high) bill and realized we had used
another
26,000 gallons in just over a week since the last reading. Big problem!
On the way back to the meter and shut-off valve with a pipe wrench, we discovered the large, wet sink hole in the pasture. Tire tracks lead to and away from it, so we have our culprit. With the water off, the standing water has already receded a bit in about an hour, so I'm almost positive we have the right spot. Now I'm waiting on the workmen to come hand dig the line and find the problem. Did you know most plumbers charge $95-$125 an hour?! Anyone want to come help me dig???