Our painters are finally done! They were a very detailed, conscious crew, if a little slow at times. You know what they say in the construction world: fast, good, cheap; pick two. Well, we went with the good and (moderately) cheap, so fast was out the window. But the windows (and the fascia, soffits, trim boards, siding, etc.) all look great!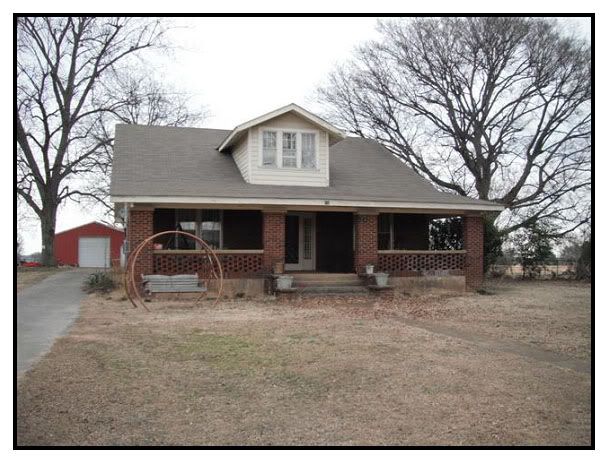 Before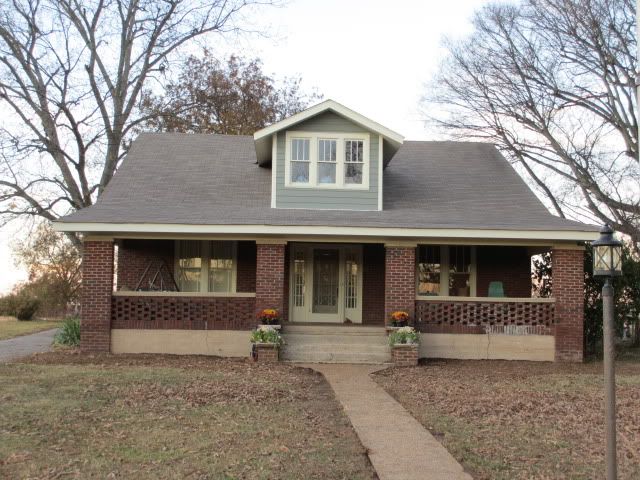 After (in the late afternoon sun)
After all the fussing with paint color samples, the siding still isn't exactly what I pictured 100% of the time. In cloudy or indirect light, it's just right. But it gets a bit washed out and blueish in direct sun, which is to be expected. It's unlikely I would have found a color that was perfect in all light because it would always shift. But the funny thing is, I love the trim color, and it was the shade to which I gave the least thought! The siding is Sherwin Williams Link Gray, and the trim is Sherwin Williams Rice Grain.
I still want to tie the siding color to the brick with some accents of each interposed on the other. I'm going to build some window boxes with brackets for the upper triple windows on the dormer and gable ends, and I'm thinking those will be painted brick red. Then, I'm hoping to find (or paint, if need be) some large planters the same blue-gray-green of the siding for the front porch steps. I think this will provide the visual connection between the colors that is missing right now.