I know it's been awhile, but I got busy and forgot to post this photo and recipe. Here are my sugared pecans.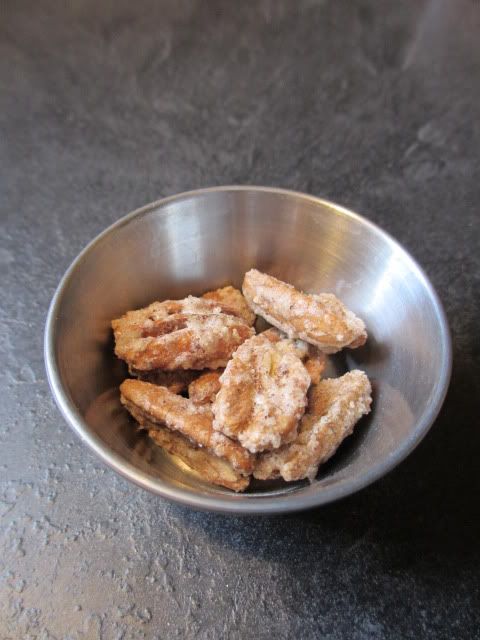 1 egg white, lightly beaten
2 tsp water
1 tsp vanilla
1 lb pecan halves (about 4 cups)
3/4 cup white sugar
1/2 tsp salt
3/4 tsp cinnamon
3/4 tsp nutmeg

pinch of cayenne

Preheat oven to 250 degrees F. Line a baking sheet with parchment paper or foil.
In a small bowl beat the egg white with water and vanilla. Stir in the pecans, mixing until well moistened.
In a small bowl, mix together sugar, salt, and spices. Sprinkle over the moistened nuts and stir until evenly coated. Spread nuts on prepared pan.
Bake for 1 hour, stirring every 15 minutes.