We enjoyed our productive long weekend this past Saturday, Sunday, and Monday. Saturday evening was a game night at church, and I learned how to play Mexican train dominoes. I have no idea what makes it a "south of the border" domino version, but it was fun.
We had overnight guests and enjoyed a leisurely breakfast Sunday morning. After their departure, we jumped back into kitchen reno mode and got the faucet installed and started assembling the overhead light fixture. It was such a pretty, sunny day that we took several breaks and picked up pecans. Yes, they are still falling. After every storm, Jeff says surely this is the last of them, but then we find more!
Five bags full of whole pecans!

Also out enjoying the sun were all the pasture animals. We heard Sam the donkey braying and went to give him a little attention (and some carrots). He was nosy about the iPhone, and then wanted to smile for the camera!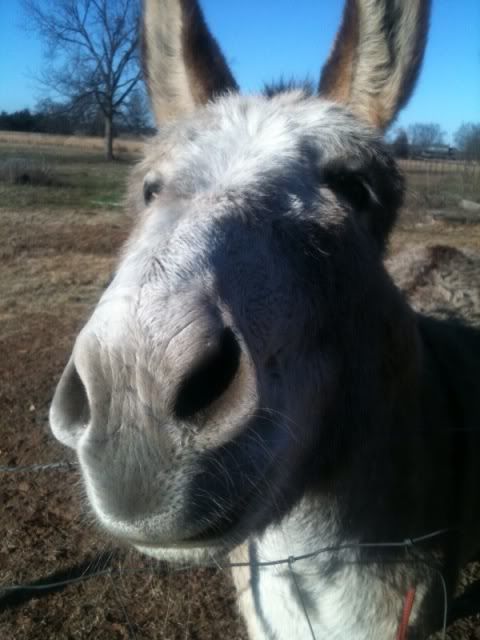 Monday saw the kitchen chandelier hung, as well as a date to the plumbing warehouse followed by dinner at Panera Bread. Dance class capped off the evening with two hours of bolero. For a slow, romantic, Latin dance, it sure is a workout for the legs and feet. We fell into bed full, happy, and tired, but ready to face the (admittedly short) week ahead!