We had a productive Sunday this weekend. We got all the paneled doors off the SubZero fridge, I sanded them, and even got the first coat of paint cut in around the molding.
Jeff opened his new Dremel set and began exploring all the bits and accessories. We even managed to squeeze in a little basketball watching during lunch (Jeff has been wanting to see Jeremy Lin play).
After that small reprieve, Jeff got the edger going (I bought it used on Craigslist for just a few dollars, so it needed some tweaking).
He used it to mark the digging line along our walkway, then we shoveled and hoed out a nice, deep trench where I can plant the monkey grass and daffodils, and hopefully the landscape lights, too. It was good practice with the edger because I'm hoping to use it to bury the cable for DaVinci's inground fence one of these days.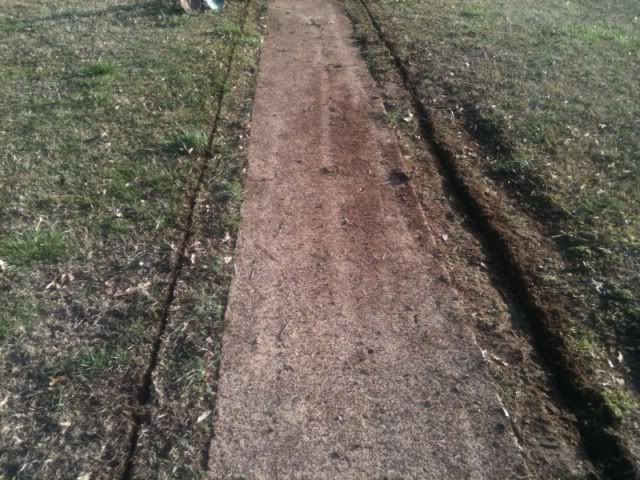 The trench looks a little drastic for just some plants and low voltage
wiring, but I want to replace some of that awful clay with good
topsoil and amendments.