There was an old chain link fence down one side of our property. Except it wasn't on the property line, it was a good bit inside it; up to ten feet or more in places. So we decided to employ a little "manifest destiny" and reclaim some land!
We had planned to take the fence down for over a year now, but with other projects going, it wasn't a priority. But I decided to post the fence for free on Craigslist if someone was willing to remove it. Wow! I had no idea so many people would want 200 feet of used chain link fence! From the minute it posted, I had none stop calls and emails until I had a chance to take down the ad two hours later.
With rain and bad weather, it took a few weeks for the guy to get it all removed. But he dug it up neatly and even cut down some of the briars and weedy bushes that were in the way, too. So now we have a new frontier to work on this spring. And we can enjoy the view and feed the horses treats right from the front yard! No "after" photos to show yet, because it doesn't look like much, but maybe one day.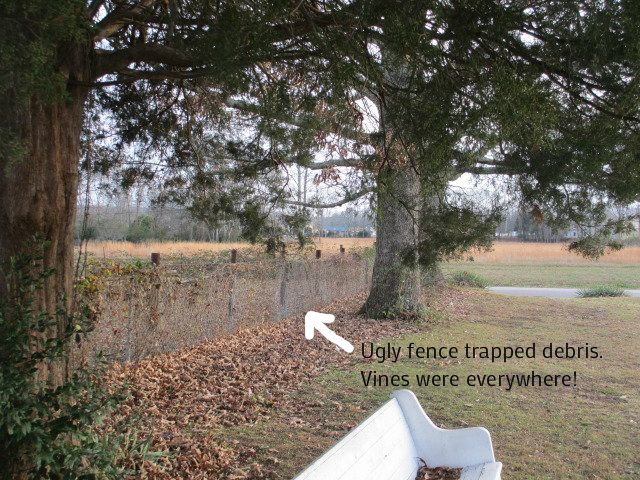 Not so pretty fence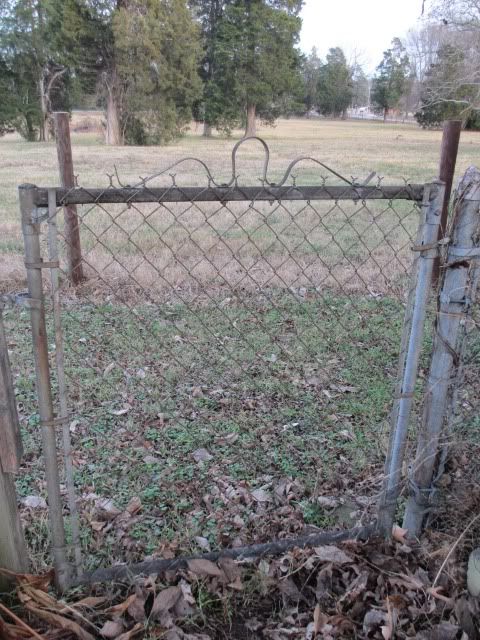 Rusty gate. You can see how much lawn we were losing between this fence and the property line
Just part of the brush pile I removed from the old fence row