I've been busy installing the new bathroom flooring this week. It's not difficult, but it is time consuming. I feel as though I've been on my hands and knees for three days straight now, but it's really been on and off. I've been priming and painting all the casing and baseboards that will trim out the bath, too, so that gives me a chance to stand and stretch! The contractor should be back tomorrow to begin installing the trim, which is exciting. The room is really starting to come together.
Underlayment puttied, caulked, and sanded smooth
My working position 75% of the time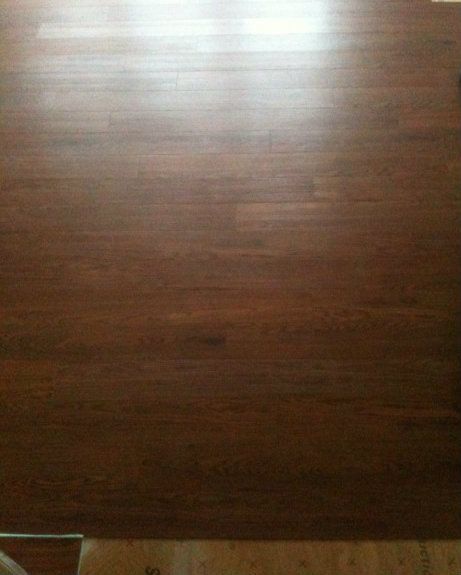 Almost done!