A friend's recent blog post about stripping paint reminded me I could use a heat gun on my chippy old mantel. This is the third mantel we're planning to add to the house, making a total of four fireplaces (some fully functional, some more decorative).
Stripping paint is such a relaxing, meditative task. At least, it is for me. I'm a bit of a "picker"; you know, someone who always has to pick that scab or squeeze that pimple or pull that hangnail. So carefully peeling and scrapping away bubbly, gooey layers of paint feeds right into that obsession. I didn't quite get it all done in one afternoon, and it was so hard to stop and lay down the heat gun. I kept needing to get just one more spot!
Jeff checked in and documented my progress from time to time. There is a weird reddish "stain" impregnating the raw wood, but since I'm planning to repaint, it won't matter.
Going...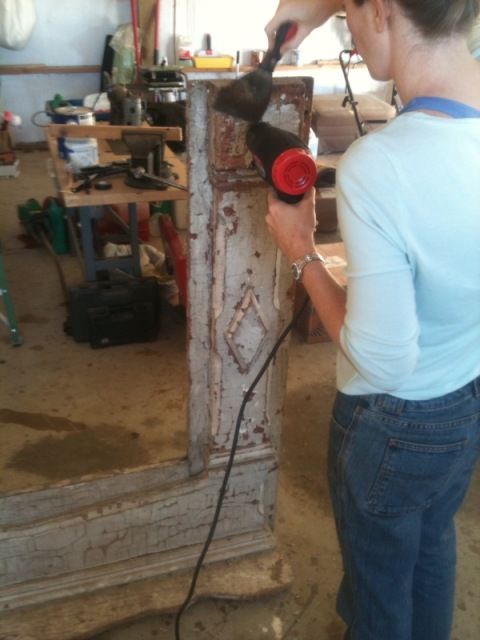 Going...
Almost gone!