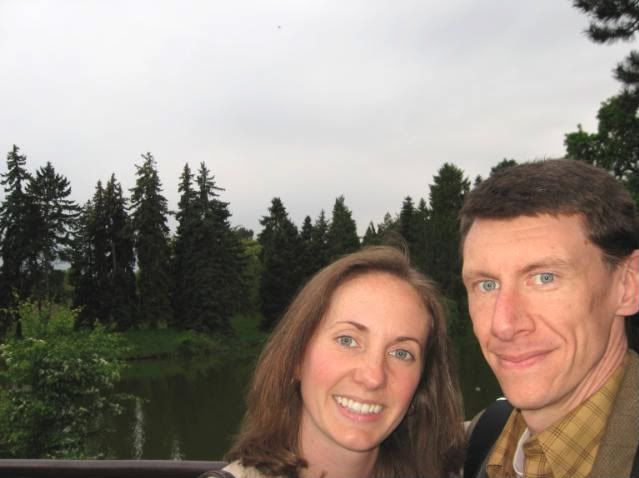 Overlooking the pond
Yesterday (Wednesday) was a rare sunny afternoon. Jeff and I made plans to go to the botanical gardens not far from our apartment. Of course, by the time early evening came it was already cloudy again, but the temperature was still comfortable. So we took the S Bahn one stop up and walked to the Berlin Botanischer Garten.

I have been to several botanical gardens in my life, but I've never seen one so large and so thorough! We were there for several hours and barely scratched the surface. We didn't even make it into all the greenhouses, let alone the rest of the grounds. We were very impressed by the collection, categorization, and display of the myriad of plant species. But more importantly, we were awed by the amazing variety, array, and beauty that God had created.