I've been working on the edging for the narrow bed between the house and the driveway. The elderly asphalt had eroded along the sides, leaving a random and variable width. Because of the intermittent hardtop, we couldn't trench it or do any edging that required burial. But we did have a rather large pile of discarded bricks picked up from random places around the house. We killed two birds with one stone by using the unwanted bricks to form a tidy dry-laid edging. I did have a find a source for a few more matching bricks when I ran out partway through the project, which was no easy matter. Who knew there were so many sizes and colors of "antique brick"? But I finally purchased enough and our little band of bricks is holding up well to chicken abuse.
Here are a few before shots. We had to wipe the slate clean of weeds, scraggly thorned plants, two giant yucca with even giant-er tuberous roots, and a small tree planted much to close to the foundation. Then we raised the landscape bed with compost and mulch, before adding plants or edging.
Clean slate, after clearing weeds this winter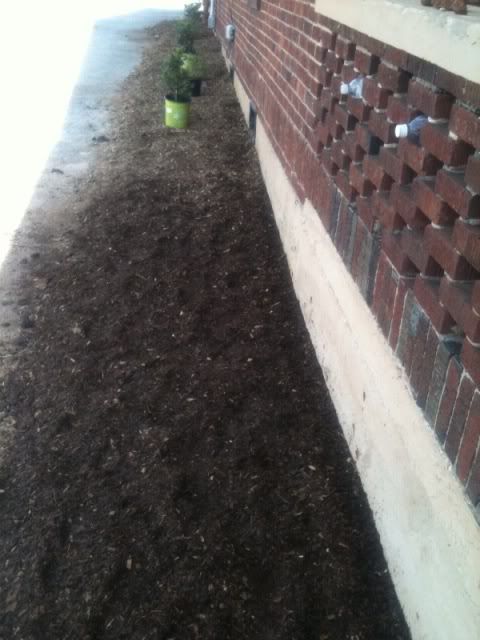 Working the soil in the spring
And now, with the matching brick and plantings! For the most part, the edging is containing the raised bed and keeping the chicken destruction to a minimum. I still have to occasionally scoop up some mulch from the drive and replace it in the herb bed, as that is Atomic's favorite worm-hunting ground. But for a $30 investment in bricks, it has been a very satisfactory improvement.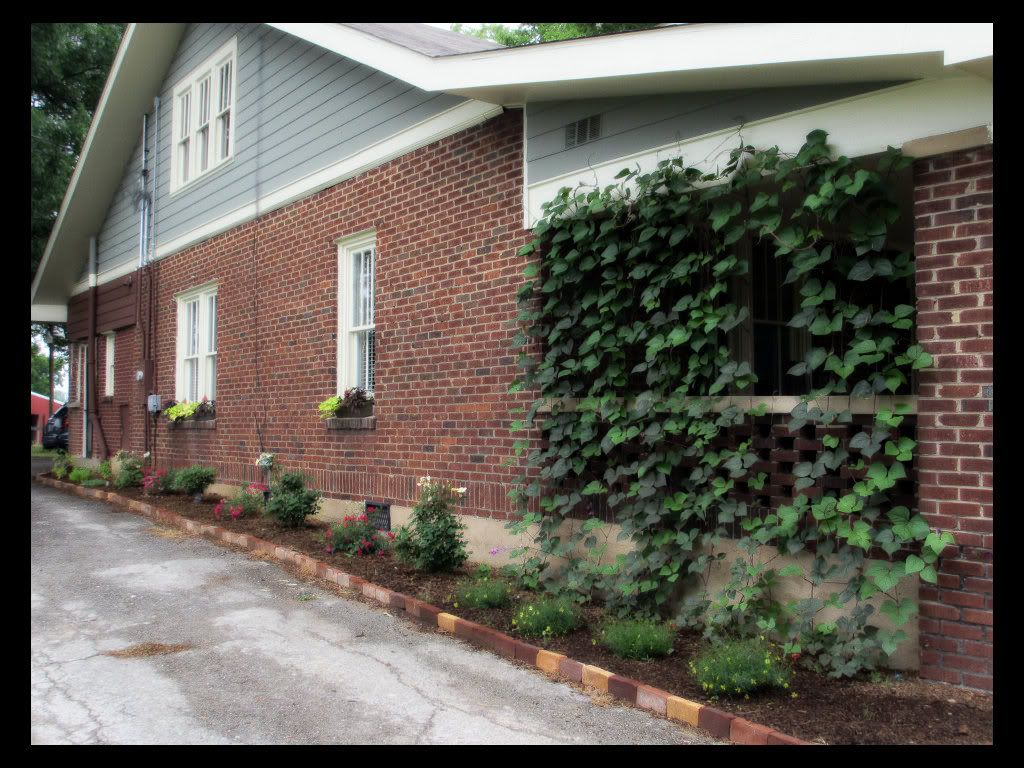 A nice view of the climbing vine shielding the porch
My kitchen herb garden, right outside the mudroom door