Back when we were dating, Jeff asked me to describe my perfect day. It began with a sunny, pleasant morning walk with my husband from our old historic house out to the barn and pasture of our ten acre mini-farm to feed our menagerie of animals.
That dream was voiced about eleven years ago, and Jeff brought it to my attention yesterday. There we were, working side by side on the front landscaping of our old farmhouse, enjoying the sunshine and the view of the horses grazing. Along came our friendly chickens and DaVinci went to check out the little scene.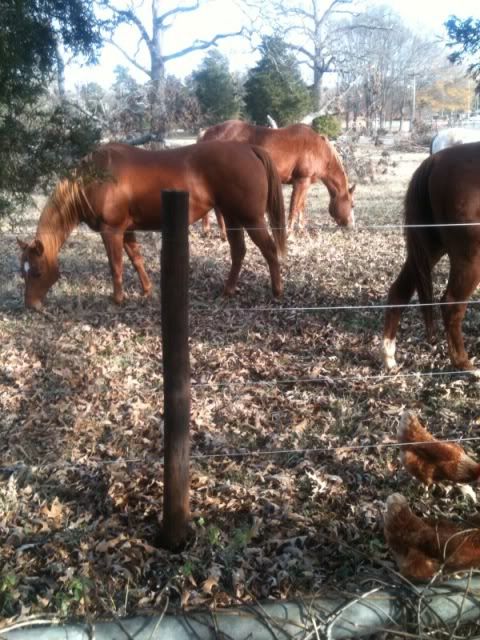 It was so like the moment I described all those years ago! Jeff joked that it only took a little over a decade to achieve (and the equines aren't actually ours, of course; oh, yeah, and we only have one acre, not ten)! All the same, it was a great memory to file away and a wonderful example of how God really does give us our hearts' desires.