We have several of the new beds built up. It may take a bit more amending after this first load settles, but we seem to be getting there. I'm thinking

impatiens

, hellebores, hostas, caladium, maybe some foxglove. It will be nice to play with some shade/part sun plantings here, since my main beds are on the south and west.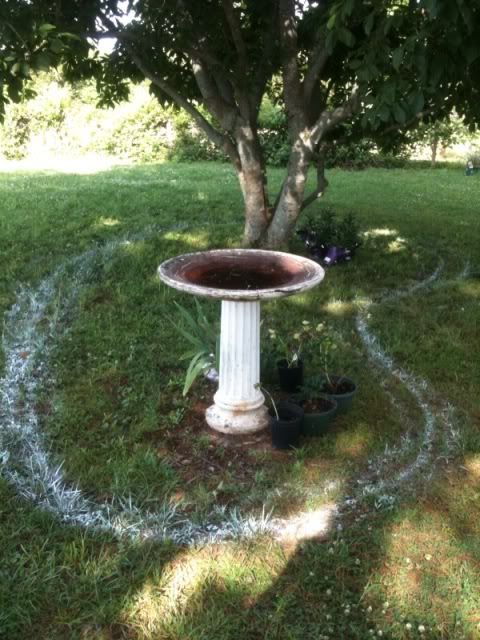 Before
Present
The front walkway beds are coming along, as well. They still need a bit more soil and a top dressing of hardwood mulch to make them uniform, but I'm loving the look. It is a little daunting to think of planting and maintaining all that raised area now, though. But the beds looks so tidy and attractive as is, I don't feel any rush to cram them with plant material. A few annuals and perennials each spring and fall and I think it will slowly take shape.
Before
During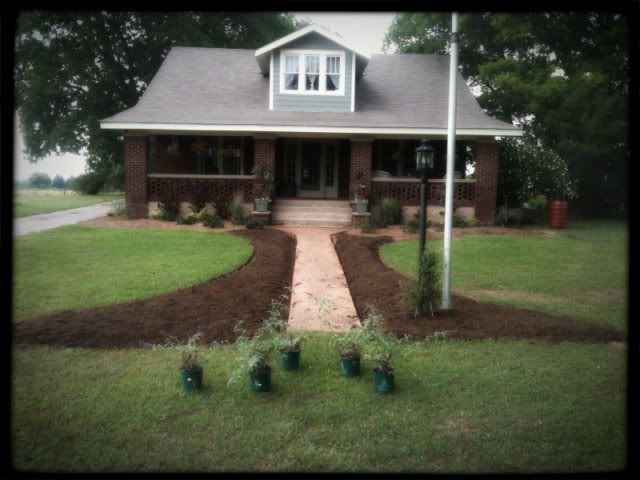 Present
We hope to one day reinstall the original curved drive that traversed the front yard (right about where those buddleia bushes are sitting), making that central walkway relevant again. But it's already getting hot, so all that digging, leveling, and earthwork might be a good project for fall weather!